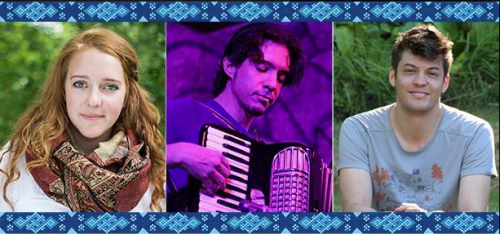 Once again it's time for a twin-project together with SWYAA Mexico (http://swymexico.org). This time it will be a voluntary activity hosted by SWYAA Sweden in Puebla City in Mexico. A cultural exchange and learning workshop the whole day on the 22 of december 2016.
N.B this article is published in English and Swedish below. Author: Anna Edlund. Translator: Carolina Hawranek
Cultural exchange and learning workshop in Mexico
On the 22nd of December 2016 SWYAA Sweden will host a full day of activities in the city of Puebla. During the day, visitors will have the chance to take part in different activities centered around Sweden. We will convey general information about Sweden, offer life swedish music and engage in dancing and arts and crafts all themed around Sweden.
Our aim is to engage children and young people in Puebla. This city is situated in a rural area that suffers from poverty, abuse and violence. The citizens do not have easy access to cultural exchange or possibilities to learn due to lack of travelling possibilities and language barriers. That is why the school organises "English for you" workshops with focus on cultural exchange. Previously, visiting japanese volunteers have contributed with similar arrangements.(https://www.facebook.com/English-for-you-1167169109984179/)
The Swedish cultural day is organised by us – Anna and Axel. We are both raised in the forests of Värmland, but now live in Stockholm. Anna works as the Secretary General for the largest youth organisation for music and culture in Sweden – RUM (Riksförbundet unga musikanter (http://www.rum.se/). Axel works as an acoustics consultant and writes his own music, which will also be performed during the workshop.
Planned programme
Sweden – the land in the north made of Vikings
10.00 – Get to know Sweden
We challenge the audience about their knowledge of Sweden and tell all about red cottages with white framed windows and show short videos to widen the perspectives.
12.00 – Taste Sweden
A taste-explosion like no other! The participants will bring samples of their local mexican cuisine, and we will bring Swedish tastings. What will the participants say about liquerish, hot spiced wine, hard bread and our fabulous chocolate? 
13.00-14.00 Lunch break
14.00 – Practice Swedish game and handcraft
The Swedish game of "Kubb" is a classical summer pasttime with most Swedes – and is said to originate from the Viking era on the island of Gotland. We will bring a set of Kubb, and gift it to the locals, hoping that they will learn it and keep playing. For those who prefer, this will also be an oppurtunity to paint their own "Dalahäst" or create Swedish Christmas decorations. 
16.00 – Concert at the main square
We will transfer the entire workshop to the main square, so that more people can enjoy the activity. A mexican musician (also a SWY-alumni and ex-PY from SWY23) will be performing with us. We will play both mexican, swedish and originally composed music together. The audience will be invited to learn a swedish folk song and of course dance to "the little frogs" (a classical imitative jumping dance from the Mid Summer celebrations in Sweden).
Sponsors wanted
We are currently looking for sponsors who are interested in sharing Swedish tastes and knowledge about Sweden with the workshop participants. Our aim is to be able to offer a small gift as a souvenir from the event. This could be a post card, a pin, a piece of candy or anything else Swedish. The idea is that it may be something the youth and children can bring home to their families in order to further spread their newly acquired knowledge about Sweden. Contact Anna for more information about sponsor: edlund.a@gmail.com. The travel starts at 17 December, so contact Anna now if you and your company like to be a part of how we will represent Sweden!
Ongoing fundraising – ED4 Tomorrow scholarships
The local school "English for you" has a mission to give youth in Puebla the possibility to learn english. The school is run by volunteers and a lot of devotion. Currently, there is a project running with the aim to fundraise enough money to cover 26 scholarships for students who want to commit to learning english. Learn more about how this workshop can contribute to make that goal successful: https://www.generosity.com/education-fundraising/ed4tomorrow-english-scholarships/x/15519599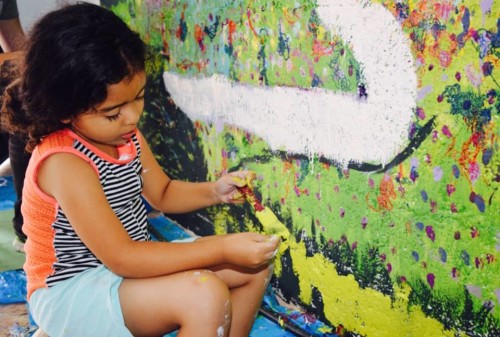 Kulturellt utbyte och workshop med kunskapsöverföring i Mexico
Återigen är det dags för ett Twin-project med vår samarbetsorganisation i Mexiko. Denna gång fysiskt på plats i Mexiko för kulturellt utbyte mellan Mexiko och Sverige. Den 22 december kommer SWYAA Sweden att stå värdar för en heldag i staden Puebla. Under den dagen får medborgarna möjlighet att delta i flera olika aktiviteter kopplat till Sverige. Det kommer bjudas på allmän kunskap om Sverige, svensk musik och dans och skapande aktiviteter tillsammans.
Målgruppen är barn och unga på orten Puebla. Det är en landsbygdsort extra utsatt för fattigdom, missbruk och våld. Medborgarna har inte så stora möjligheter till kulturellt utbyte och lärande då de varken har råd att resa eller har tillräckligt mycket kunskap i det engelska språket. Därför arrangerar skolan "English for you" (https://www.facebook.com/English-for-you-1167169109984179/) workshops med fokus på kulturella utbyten. Tidigare har exempelvis japaner hållit liknande workshop.
Vi som håller i workshopen heter Anna och Axel. Båda är från värmlandsskogarna men bor just nu i Stockholm. Anna arbetar som förbundsordförande i RUM, Riksförbundet Unga Musikanter som är Sveriges största ungdomsorganisation för musik och kultur. Axel arbetar som akustikkonsult och skriver egen musik som också kommer framföras under workshopen.
Planerat program
Sweden – landet i norr som grundades av vikingar
10.00 – Lär känna Sverige
Vi tar pulsen på deras kunskap om Sverige, berättar om röda hus med vita knutar och visar videoklipp som vidgar perspektiv.
12.00 – Smaka på Sverige
En smak-aktivitet utan dess like! Deltagarna tar med sig mexikanska smaker och vi tar med oss svenska smaker. Hur är det egentligen med lakrits, glögg, knäckebröd och vår fantastiska choklad? Vad hissas och vad dissas?
13.00-14.00 Lunchrast
14.00 – Prova på spel och svenska hantverk
Kubb, det klassisks sommarspelet hemma hos de flesta svenskar sägs ha sitt ursprung från Visbys vikingatid. Vi tar med oss ett spel, som de sedan får behålla, och lär ut. Under denna tid kommer deltagarna också få måla sin egna dalahäst och julpyssla på svenskt vis.
16.00 – Konsert på stora torget i Puebla
Vi förflyttar hela workshopen till Stora torget i Puebla för att fler ska få ta del av aktiviteten. En mexikansk musiker deltar tillsammans med oss. Vi spelar både mexikanska, svenska och egenskrivna låter tillsammans. Deltagarna får lära sig en svensk folkvisa och självklart dansa till Små grodorna.
Sponsorer
Till workshopen söker vi sponsorer som vill vara med och fylla deltagarnas smaker och kunskap om Sverige. Vi har som mål att alla deltagare kan få med sig en liten gåva som ett kom-ihåg. Det kan vara vykort, pin, godisbit eller annat som gör att de kommer ihåg Sverige. De ska också kunna ta med sig denna gåva hem till sina familjer för att på så sätt kunna ge vidare sina nyvunna kunskaper. Kontakta Anna om du vill veta mer eller vill sponsra: edlund.a@gmail.com. Resan börjar 17 december, så tveka inte att höra av dig redan nu för att visa Sverige genom just ditt företag eller produkt!
ED4 Tomorrow stipendier
Skolan "English for you" arbetar med att ge barn och unga i Pueblan möjlighet till att lära sig engelska. Skolan är uppbyggd på ideellt arbete och mycket engagemang. Just nu har de ett projekt på gång där fokuset är att ge fullt stipendium till 26 stycken elever som vill satsa extra på att lära sig engelska. För att läsa mer om vad vår workshop kan bidra med och mer om just detta projekt trycker ni på denna länk: https://www.generosity.com/education-fundraising/ed4tomorrow-english-scholarships/x/15519599