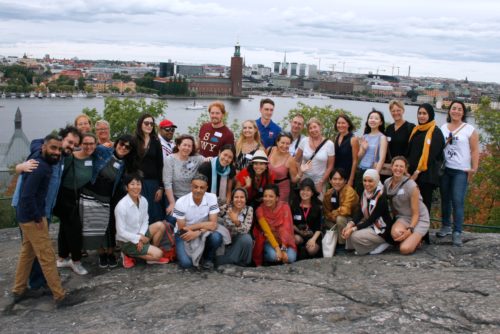 After more than a year of preparations, planning and organising – the international SWY reunion "Camp SWY" took place in Sweden between 6th and 11th of August 2019. Despite this being an independent, unofficial reunion based on volunteer efforts, Camp SWY gathered as many as 35 ex-participating youth from 11 different nations worldwide and 14 different batches.
Why arrange an unofficial reunion for SWY-alumnis?
Ever since SWYAA Sweden together with Norway and Finland hosted another similar event back in 2011 – the Nordic SWY Reunion on Åland – hopes about another invitational event set in Scandinavia has been passed around among Swedish active alumni members. When K-G Eriksson, the treasurer of SWYAA Sweden, presented his idea of setting most of the reunion at a scenic lake-side camp resort where he works in the summers – the hope grew into an actual plan.
The tipping point was the approaching Jubilee Year of 2018 commemorating 150 years of diplomatic relations between Sweden and Japan. This in conjunction with the fact that the official Global Assembly was decided to take place in november 2018, made the board of SWYAA Sweden decide to go all in and actually set the reunion plans in motion.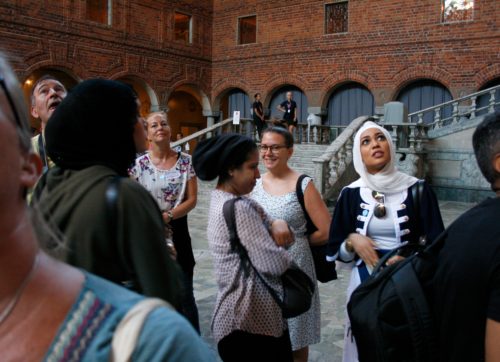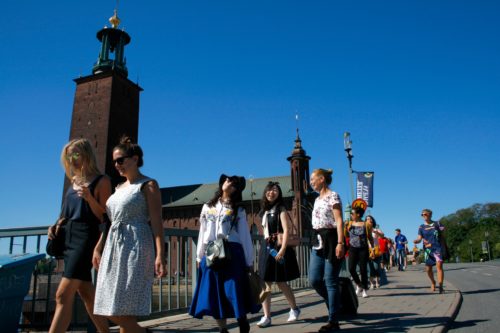 An event designed to strengthen the core spirit of SWY
But why arrange another reunion, when there are annual global assemblies to attend for all PY's? Many alumni have at some point wished for more informal relaxed time to deepen friendships, discuss broader topics, and share the experiences of everyday life. The aim of Camp SWY was therefore to offer a space for these needs – and at the same time strengthen the true international bonds in the SWY family.
When the invitation was distributed in the spring of 2018, the hosts had no idea how many PY's would be interested. But due to economic reasons, the organising team had calculated a minimum number of international guests needed in other for the budget to hold up. Many messages and email reminders later, the critical number of overseas participants were been signed up by the end of June 2018.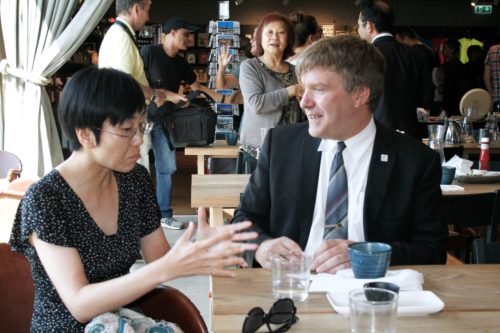 City sightseeing, rural village strolls and outdoor games and activities
The program of the reunion included two days spent in Stockholm sightseeing and four days at camp Västeräng located by Sweden's second largest lake. This itinerary was set partly to keep the participation fee as low as possible, and in part because the Swedish alumni really wanted to show off Sweden's beauty – the nature and green lush landscape outside the city.
– Friends from all over the world reunited to spend one week together, water skiing, kayaking, wall climbing and playing traditional Swedish games, said Mifuyu Shimizu from Japan.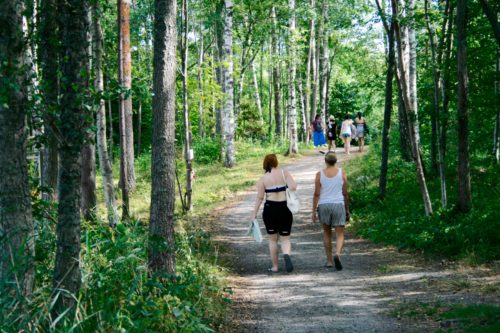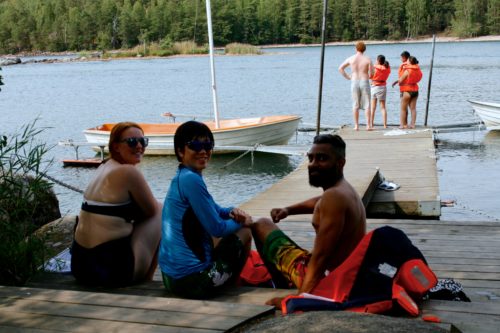 At official reunions there is little time for casual conversations and spontaneous networking. Camp SWY provided the alternative; a laid-back, relaxed and informal event where old and new SWY bonds could grow and flourish.
– We wanted to reconnect to the SWY spirit by offering an opportunity to foster international relationships, personal development and cross-cultural connections, said Carolina Hawranek, president of SWYAA Sweden.
Part of the concept of Camp SWY was team work and community participation. Accommodation was simple but cosey and upon arrival at camp, participants were divided into letter groups and assigned different chores every day; setting the dinner tables, or cleaning up after breakfast.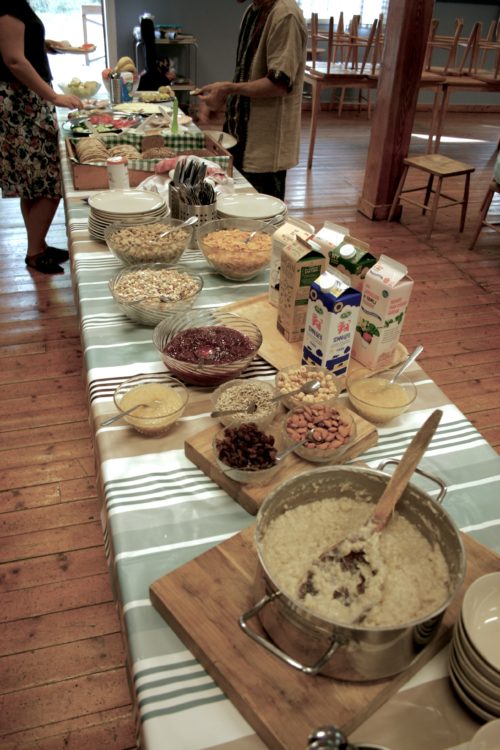 "A lot of things in SWY camp were so memorable from the long walking tour in Stockholm, the museums, beautiful lakes and the food time ringing the bell" says Mahmood Alfarsi from Oman.
Great feedback on the simple format and motivating for other alumnis
K-G Eriksson, who had envisioned this reunion for six years, was very pleased with the turnout. He describes the time spent together as wonderful.
– If you have a strong SWYAA board, I would absolutely recommend making something similar. It was fun to see PY's come to a normal Swedish supermarket and meet local Swede's, not just learn the official facts about the country, he said.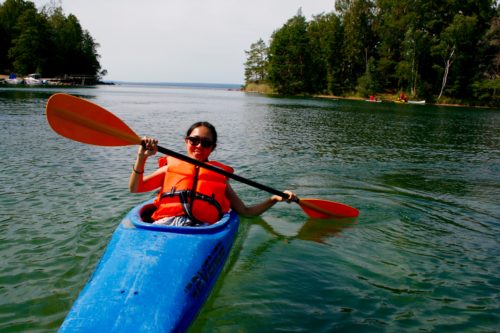 Local historical sights, onboard again and recycling as a real Swede
Besides one day full of water sports and one day for Nordic games and friendly team competition, the group also visited the nearby picturesque small town of Askersund where PY's could try hand made ice cream, shop for souvenirs, visit the architecturally prized cultural hall and stroll by the sailing boats in the harbour.
As many visited the local grocery shop for small purchases, many gathered by what is considered a totally ordinary thing – the bottle recycling facility by the entrance to the shop. This exotic machine turned out to be rather entertaining – ending up in PY's trying their hand at feeding the machine emply bottles thank's to some locals in the midst of their recycling stop.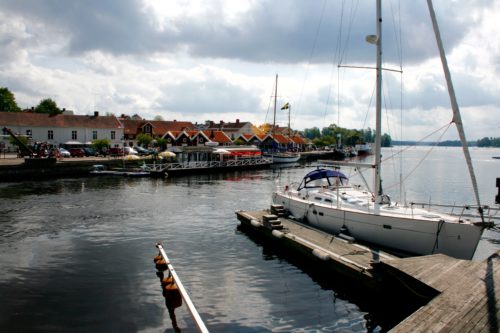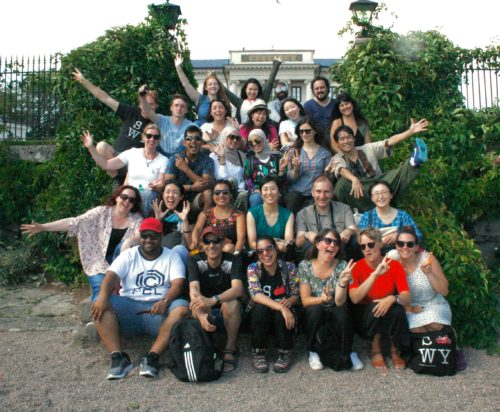 In the afternoon the surprise excursion brought all the PY's on a boat trip over to Stjärnsunds Castle, with a proper Swedish fika (coffee and sweets) was served on board.
– The Swedish love nature and the outdoors. We would love to host a similar activity in Spain!" comments Paloma Sotillo Plata from Spain.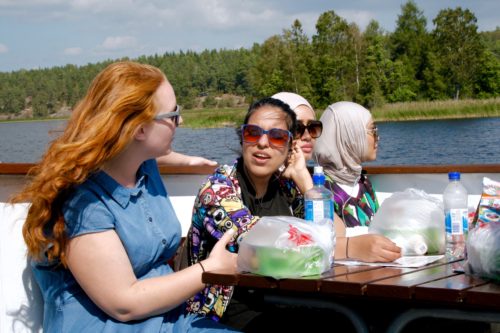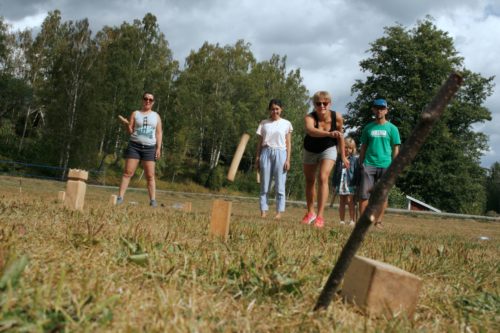 The feedback survey conducted by SWYAA Sweden after the reunion confirmed the great experience that we all had. Most participants applauded the program and setup, some even asking for yet another few minutes of relaxed time and leisure. All have Camp SWY very high grades.
– We are extremely pleased with how everything turned out, how everyone really put their efforts into making this a learning and bonding experience. We are grateful for everyone who made the long trip to attend, and happy that our efforts were appreciated, says Carolina Hawranek.
Paloma Sotillo Plata again:
– SWY spirit for me is the wish of keeping our connections alive and feeling like you are part of the SWY family that keeps growing even after SWY ends, she says.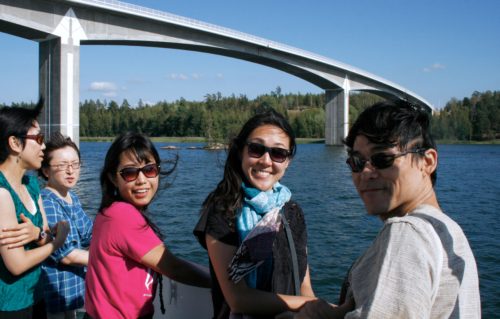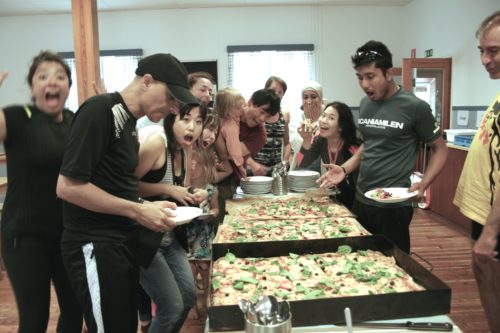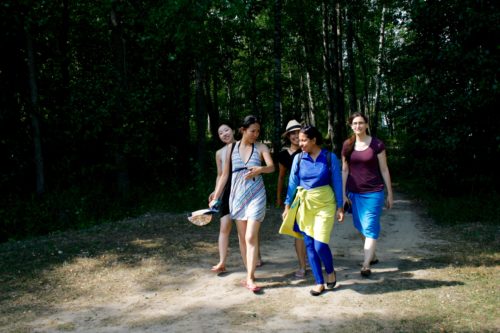 Text by Carolina Hawranek, SWYAA Sweden and Sareema Husain, SWYAA Canada