Nu är det äntligen igång!
Global Leaders Development Program, även kallat GLDP, pågår just nu. Det är ett nytt program för globalt kulturutbyte sponsrat av Japanska regeringen – The Cabinet Office of Japan. Programmet har ärvt mycket av sitt upplägg och mål från Ship for World Youth (SWY), som organiserats i decennier, och även GLDP fortsätter i SWY:s anda. Sverige har återigen, efter bara tre år sedan senaste deltagandet, blivit inbjudna av Japanska regeringen att delta i detta unika och ambitiösa ungdomsutbyte.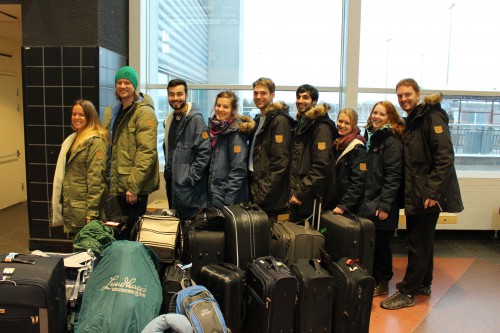 Ovan ser ni den svenska delegationen till GLDP 2014, poserandes på Arlanda inför avresan. Delgater från vänster: Sara Jonsson, Per Örlander, Paul de Font-Reaulx, Anna Bengtsson, Robert Cedermark, Shayan Khan, Sofia Jagbrant, Anna Edlund, K-G Eriksson (National Leader). Och som ni kan se så är vi väldigt tacksamma till vår sponsor Fjällräven för våra snygga outfits.
Japansk matsafari och gurgelinstruktioner
När vi väl kom till Tokyo så gällde det att ta tillvara varje minut innan programmet började. Vi besökte många av de mer kända områdena och testade lite goda Japanska specialrätter.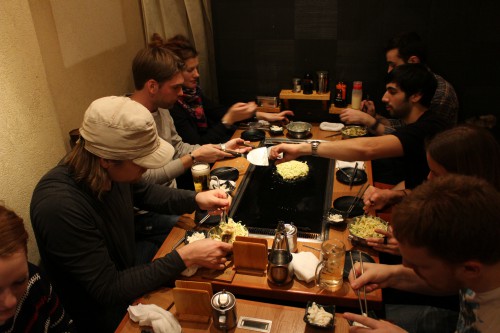 Men i dag började själva programmet. Efter en obligatorisk informationsgenomgång och demonstration av hur man gurglar för att förhindra influensan fortsätte programmet med en "welcome reception" där vi gjorde stor succé med våra egengjorda kransar. Bättre bilder kommer på vår National costume men nu är det dags att avsluta för i morgon är det Homestay, alltså boende hos japanska värdfamiljer, som gäller och delegationen är mycket förväntningsfulla.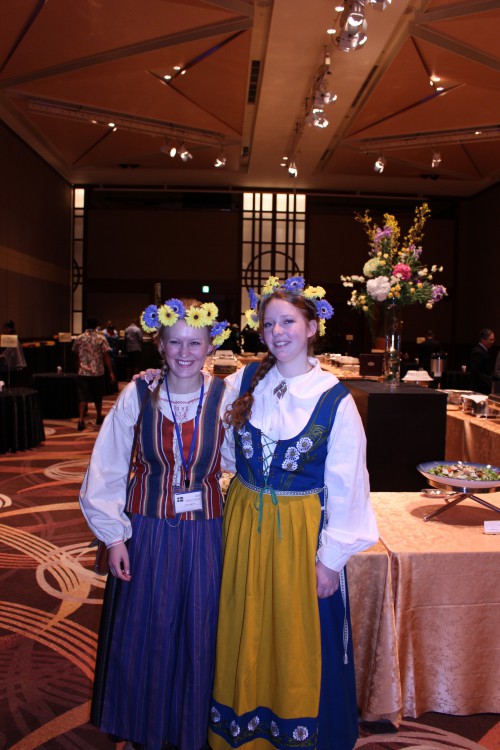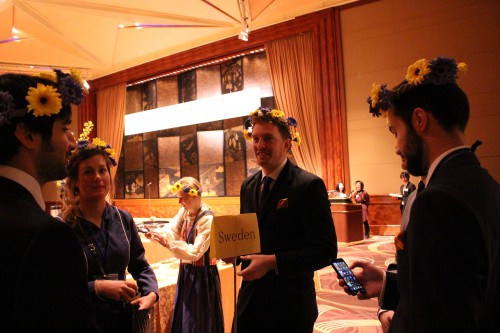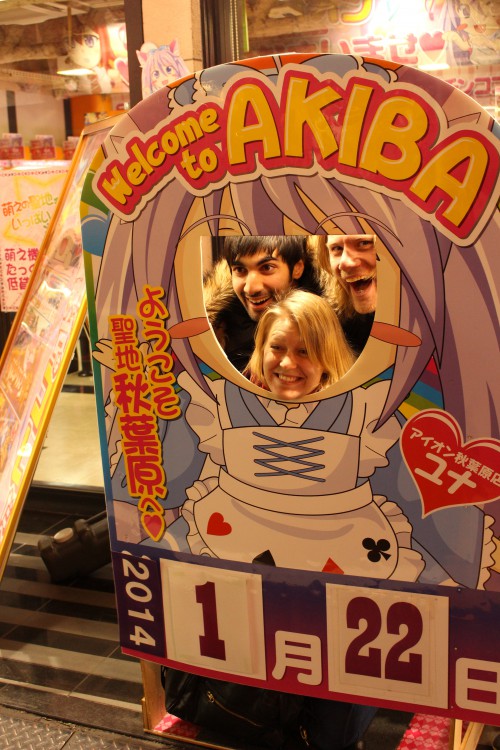 Text och bild: K-G Eriksson
Publicerat av: Carolina Hawranek