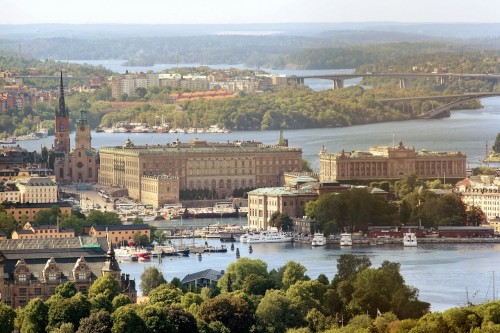 Finally! We have had multiple requests since the organisation of the last informal reunion in Scandinavia on the Åland Islands 2011, to host another reunion in the nortic countries. In 2018 – with the 150th anniversary of diplomatic relations between Japan and Sweden – we decided that it is finally the right time. Registrations just opened, and you have until the end of May 2018 to submit your application, get full info details and transfer the participation fee. The initial registration form is available here: https://goo.gl/forms/VewNMrhOmJU1jnoF2
Why are SWYAA Sweden organizing un uformal reunion?
We want to reconnect to the SWY spirit by offering an opportunity to foster international relationships, personal development and cross-cultural connections. At official reunions there is sometimes only a little time for casual conversations and spontaneous networking. Therefore, we call this reunion "Camp SWY" – and we want it to be an alternative, laid-back, relaxed and informal event where old and new SWY bonds can grow and flourish. 
Who is invited?
Camp SWY is an international reunion for members of SWYAA International. Non ex-PYs are most welcome in the company of an ex-PY! All participans start their registration by filling in this form: https://goo.gl/forms/VewNMrhOmJU1jnoF2
When will the reunion take place?
The program starts on August 06 at 15:00 hrs (Monday) in downtown Stockholm city. The program finishes on August 11 (Saturday), when we return to  the city and Stockholm Arlanda airport (at 17:00 hrs).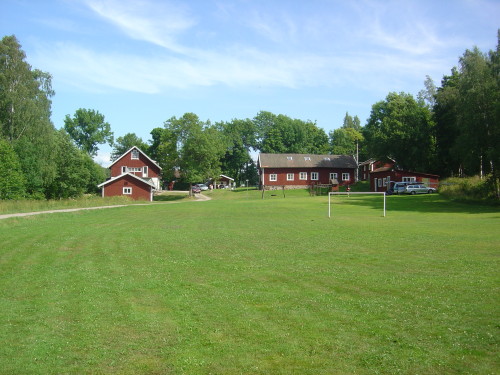 Where will the reunion be located?
We spend two days in Stockholm (the capital of Sweden), and almost four days at the lakeside camp "Västeräng" (link to camp website, in Swedish). Here you can go to a direkt link to map service with coordinates – link to Västeräng on a Map)
What activities and events will be on the program?
Yes, there will be a bit of a program! Despite this being an informal SWY reunion, we want to make the most of our stay in Stockholm, before we head out to the beautiful countryside and enjoy another four days of friendship, cultural exchange and true SWY spirit. 
The preliminary itinerary is currently planned to include the following items:
| | | | |
| --- | --- | --- | --- |
| Date | Day | Location | Activites and events planned |
| | | | |
| 6 augusti | Monday | Arrival Day (in Stockholm) | Meet-up in down-town Stockholm. Guided city tour and welcoming dinner in the Old Town. Check-in to city accomodation. |
| 7 augusti | Tuesday | Stockholm | The City Hall, Royal Castle, public ferry to Djurgården, official networking lunch at Rosendahls trädgård and the Vasa museum. Free time until departure by bus for camp Västeräng (3h drive). |
| 8 augusti | Wednesday | Camp Västeräng | Introduction to camp grounds, teambuilding activities. Lunch in dining hall. Outdoor or indoor games, workshops etc. depending on the weather and preferences of participants. |
| 9 augusti | Thursday | Camp Västeräng | Excursion Day! Busride to Askersund to board a lake ferry for sight seeing in the north Vättern archipelago. Lunch picnic on an island and return to camp. Arts and music night? |
| 10 augusti | Friday | Camp Västeräng | Activity daywith watersports, canoes, swimming, beachvolley, soccer, softball etc. Lunch in dinner hall and evening Barbeque dinner party by the lake. |
| 11 augusti | Saturday | Departure from Västeräng to Stockholm | Packing, clean-up and departure for airports by 11 am. Drop-offs at Stockholm airports; Earliest recommended flight connection from Skavsta – 15:30, Bromma 16:30 and Arlanda 17:30. |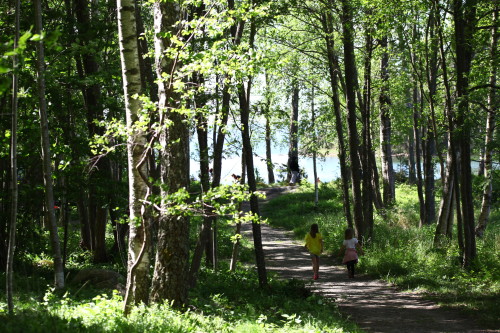 What is Camp SWY all about and why is it called "Camp SWY"?
Camp SWY will feature two days of sight-seeing in Stockholm and will after that continue at camp Västeräng which is located by Sweden's second largest lake Vättern, around three hours' drive west of Stockholm.
Camp SWY is designed to create natural team-building opportunities and it is planned with simpler accommodation standards in order to keep the participation fee as low as possible. In Stockholm, we will stay at a downtown hostel, and at the camp, we will be housed in dorm rooms with bunk beds and shared bathroom facilities. The food at the camp is lacto/ovo-vegetarian only (dairy products and eggs but no meat), and in Stockholm all culinary options are available. At the camp, we will take turns in helping the camp chef to prepare evening meals for our group and we arrange our own activities. However, the SWY Sweden team is planning an excursion to get the right onboard feeling… :)
For more details keep up-to-date on the event facebook page (link).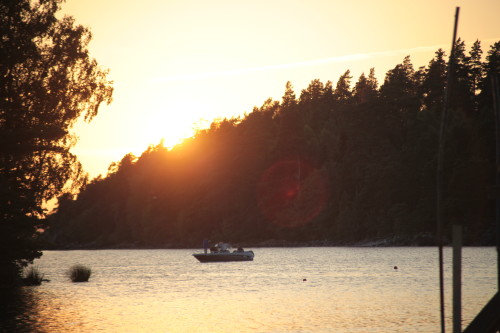 Practical information and deadlines for registration
Participation fee: The participation fee is SEK 4800 (Swedish crowns, SEK). May 31 is the very last day to pay the participation fee, but the number of places will be limited so hurry up! The participation fee includes accommodation in Stockholm and Västeräng, full group entrance fees to planned visits, transport in Stockholm city, transport between Stockholm-Västeräng, breakfast/lunch/dinner all days (except dinner on Tuesday Aug 7), and a surprise excursion. The participation fee does not include your personal travel and health insurance, the bank transfer fee for when you make the payment, dinner on Tuesday Aug 7, airport transportation Arlanda Airport to downtown Stockholm, any drinks/beverages (Swedish tap water is delicious!).
Last day to pay the participation fee: May 31, 2018.
N.B. Minimum number of participants: 25. If we do not reach the minimum number of participants, the reunion cannot take place.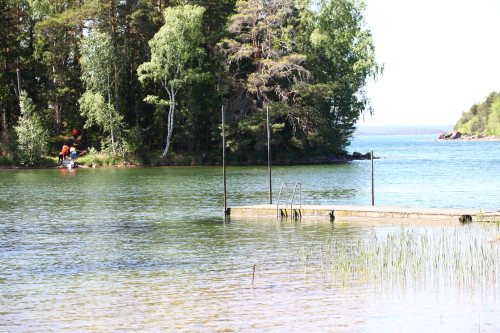 How do I sign up as a participant?
You are required to fill out a quick registration form (https://goo.gl/forms/VewNMrhOmJU1jnoF2) if you want to join us at Camp SWY. After that, you will get the link to the full registration and payment details. 
Who else is coming?
The best way to keep your SWY-buddies updated is to mark yourself as "coming" directly on the Facebook-event page (link), and then preferably share in all your social media channels to notify everyone you would like to share this unique evetn with. It might also be a great idea to check out the Fb-page and post something about your plans to let others know how you are thinking of travel to and from the event, maybe other are on the same route.
Our open Facebook-event – best way to post questions
The best place to ask questions is directly in this event at our official SWYAA Sweden page on Facebook. That way everyone else can also see the questions and answers, and maybe get just the information they were missing.