Swedish Delegation to SWYAA International Global Assembly 11 in Dubai
The Swedish delegation of four ex-PY's and one SWY-family member attended the Global assembly in UAE, Dubai this year. The official program was held between the 3rd and 8th of November 2017.
The formally dressed Swedish delegation at the Opening Ceremony by Etihad Museum. The Swedish delegation 2018 consisted of: Anna Lind, Karolina Leopoldsson, Gigi Lönn Stråhle, Linnea (Gigi's daughter), Anna Edlund.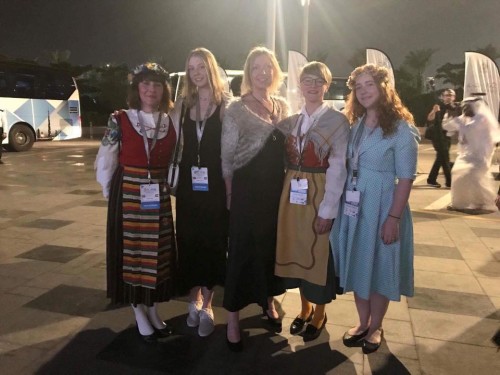 On the second day of the program three members from the Swedish delegation, Karolina, Anna, and Anna, participated in the institutional visit with the theme culture. We visited "Alserka avenue- the hub for arts and culture". We experienced a master class with the famous UAE artist Abdul Qader Al Rais, had a guided tour of the different art galleries and also had the chance to make our own art. The visit was very inspirational and gave us a new perspective of Dubai as a art and cultural centre.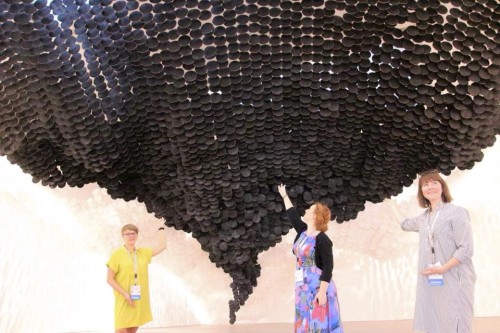 We would like to thank Swyuae for an amazing GA!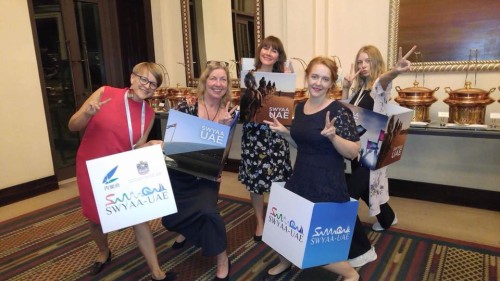 PS: If you want to sneak peak into the Global Assembly we recommend you to follow Swyuae. There is also an Instagram account for "swyuae" where posts from the entire event were posted continually. Also check out #swyga11 if you want to get a glimpse into how the reunion went.